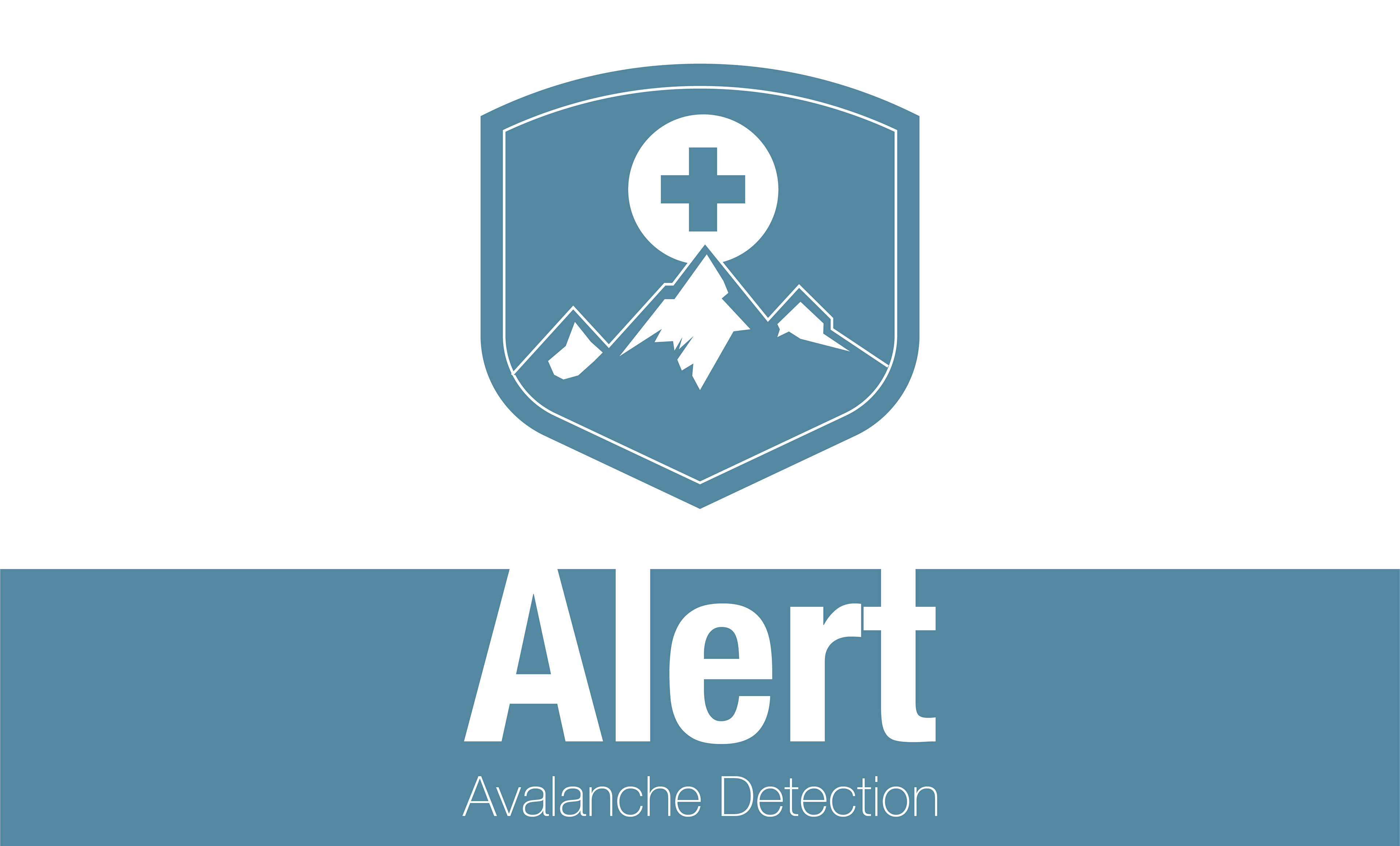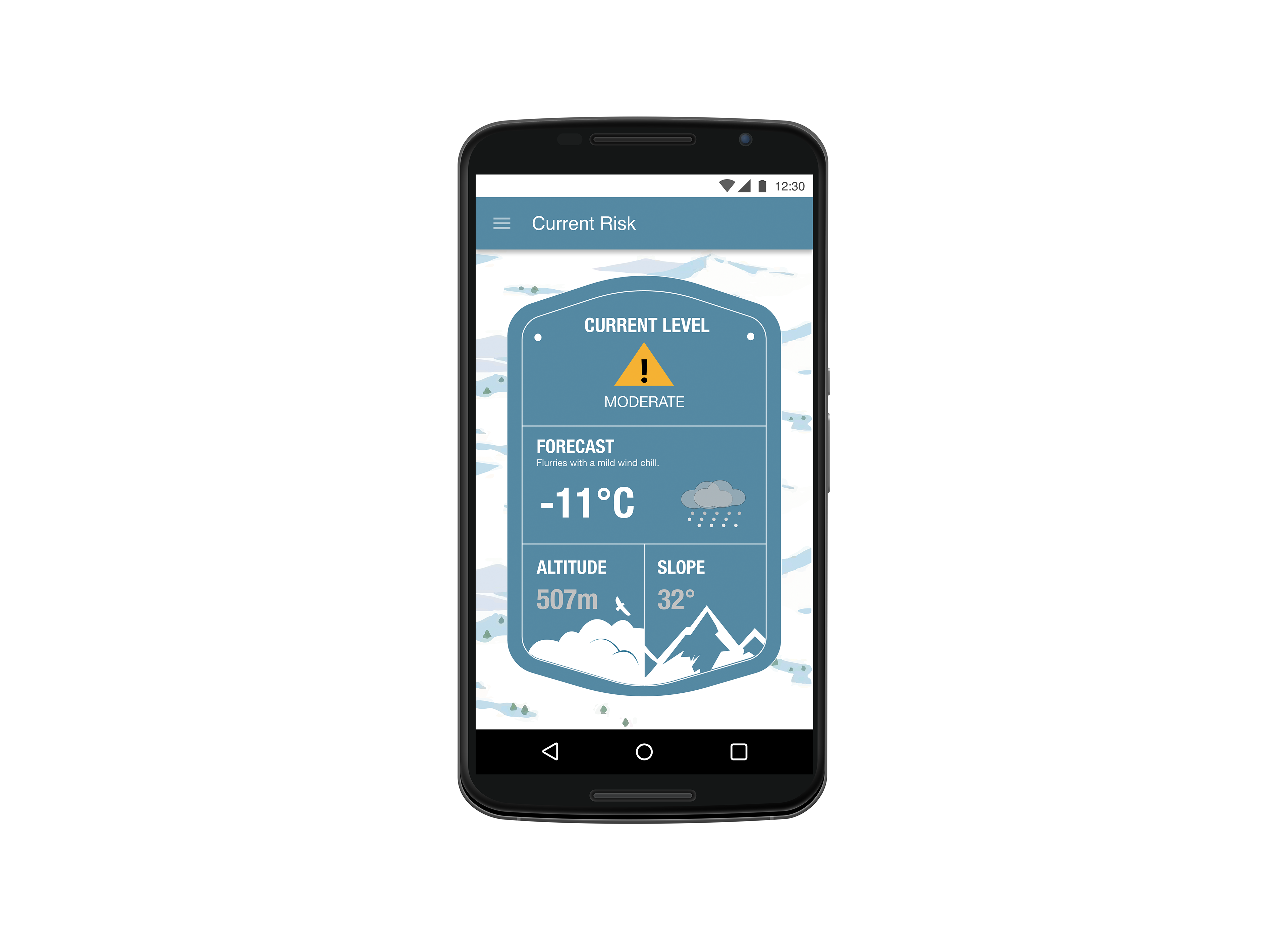 Product Definition Statement
Backcountry skiers and snowboarders need a way to be detected in the case of emergencies especially when buried in an avalanche.
Alert is an avalanche safety wearable device and companion app that acts as a distress beacon for backcountry skiers and snowboarders.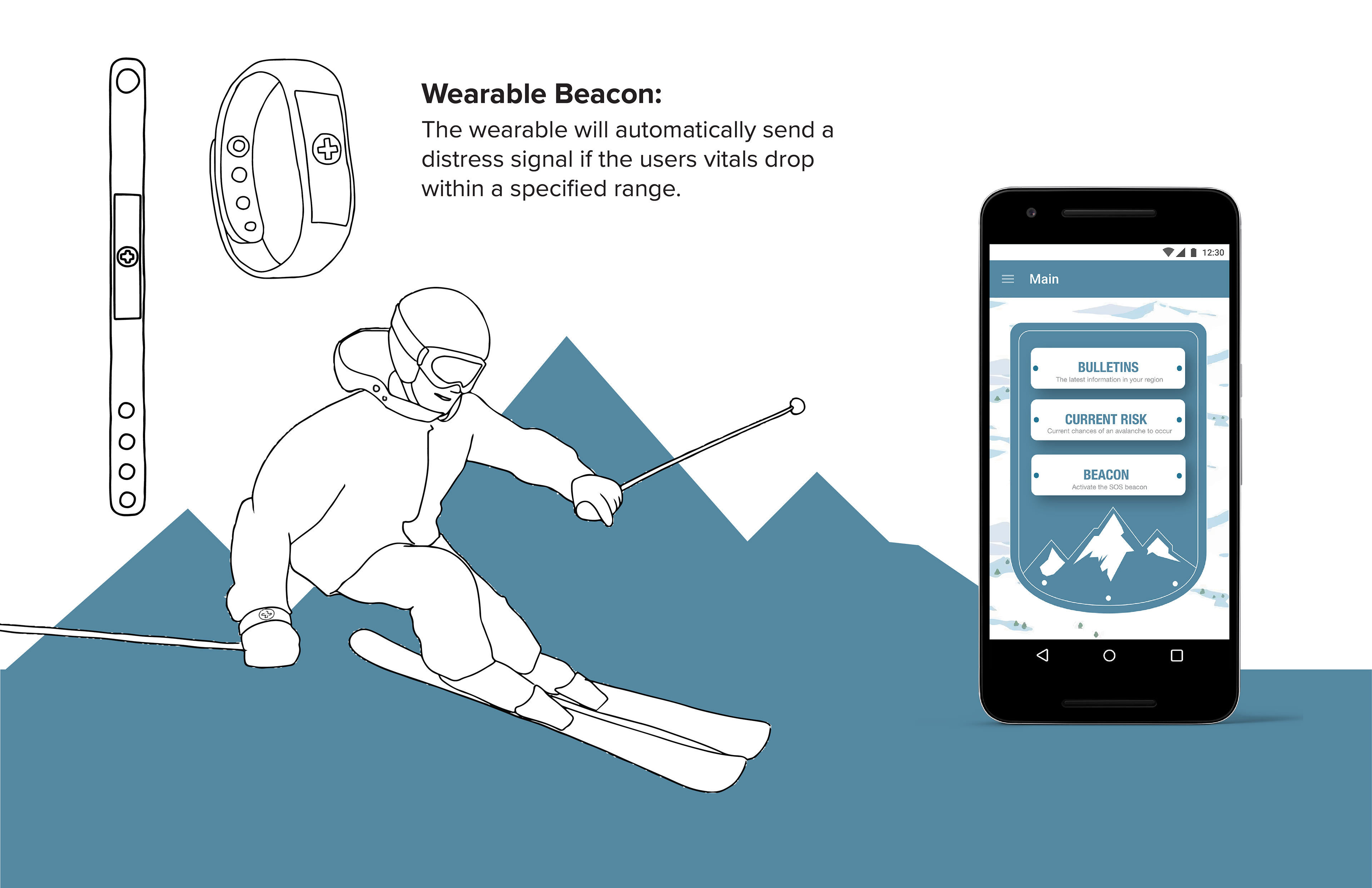 Research
Because almost all avalanches occur on slopes that are between 30° and 45° (and most occur on slopes between 35° and 45°), you can reduce your risk of being involved in an avalanche accident by knowing the steepness of the terrain. And research has shown that most backcountry travelers do a poor job of visually estimating the slope.
Alert is programmed to notify the user once they are approaching any avalanche hot spots by calculating elevation, slope, and the current forecast.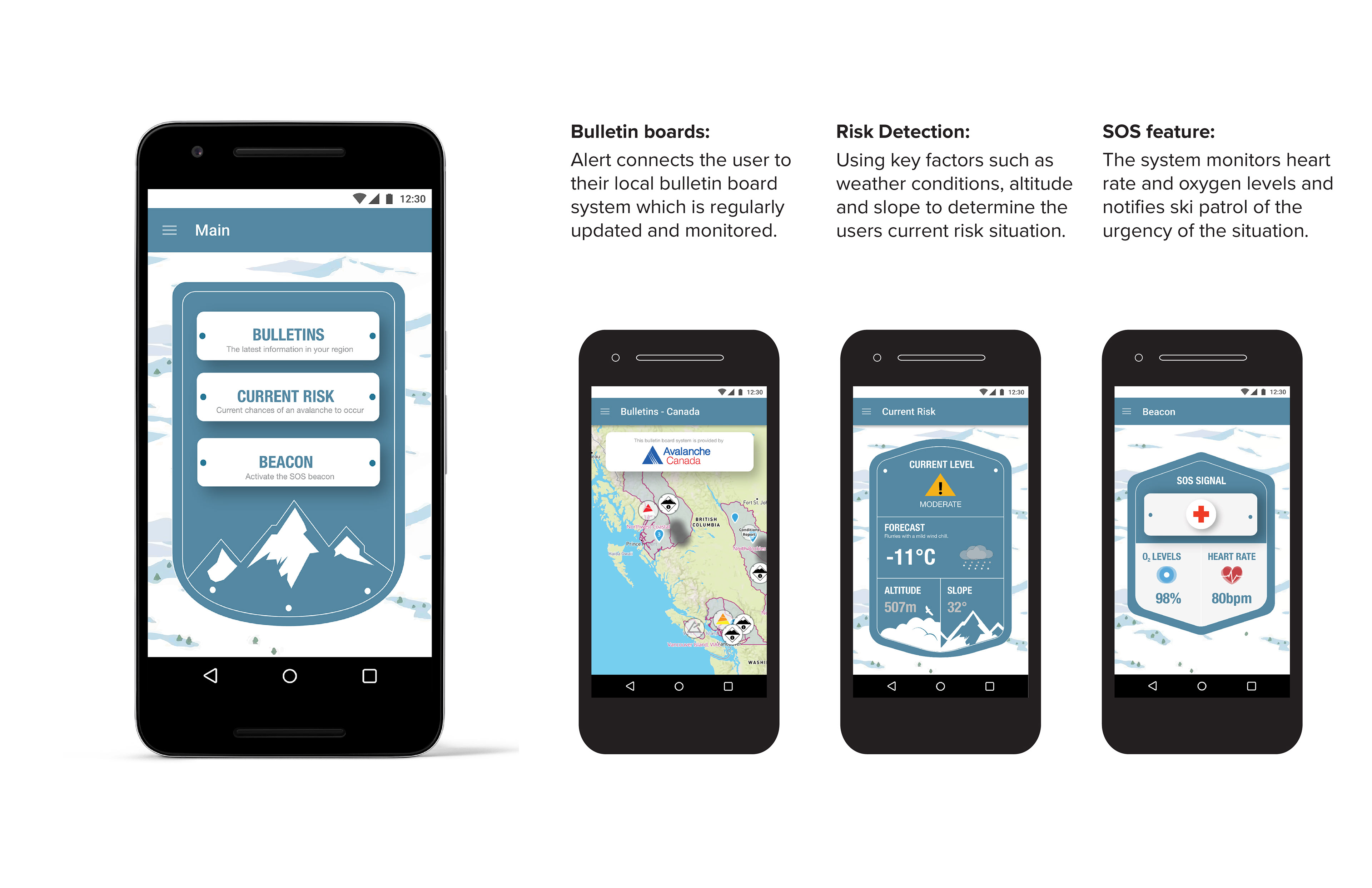 Art Direction
The logo was designed to represent the Ski Patrols vintage patch. The color blue reprints both freedom and intelligence, giving the user the liberty to ski the world, but the wisdom to know the power of nature and respect it.