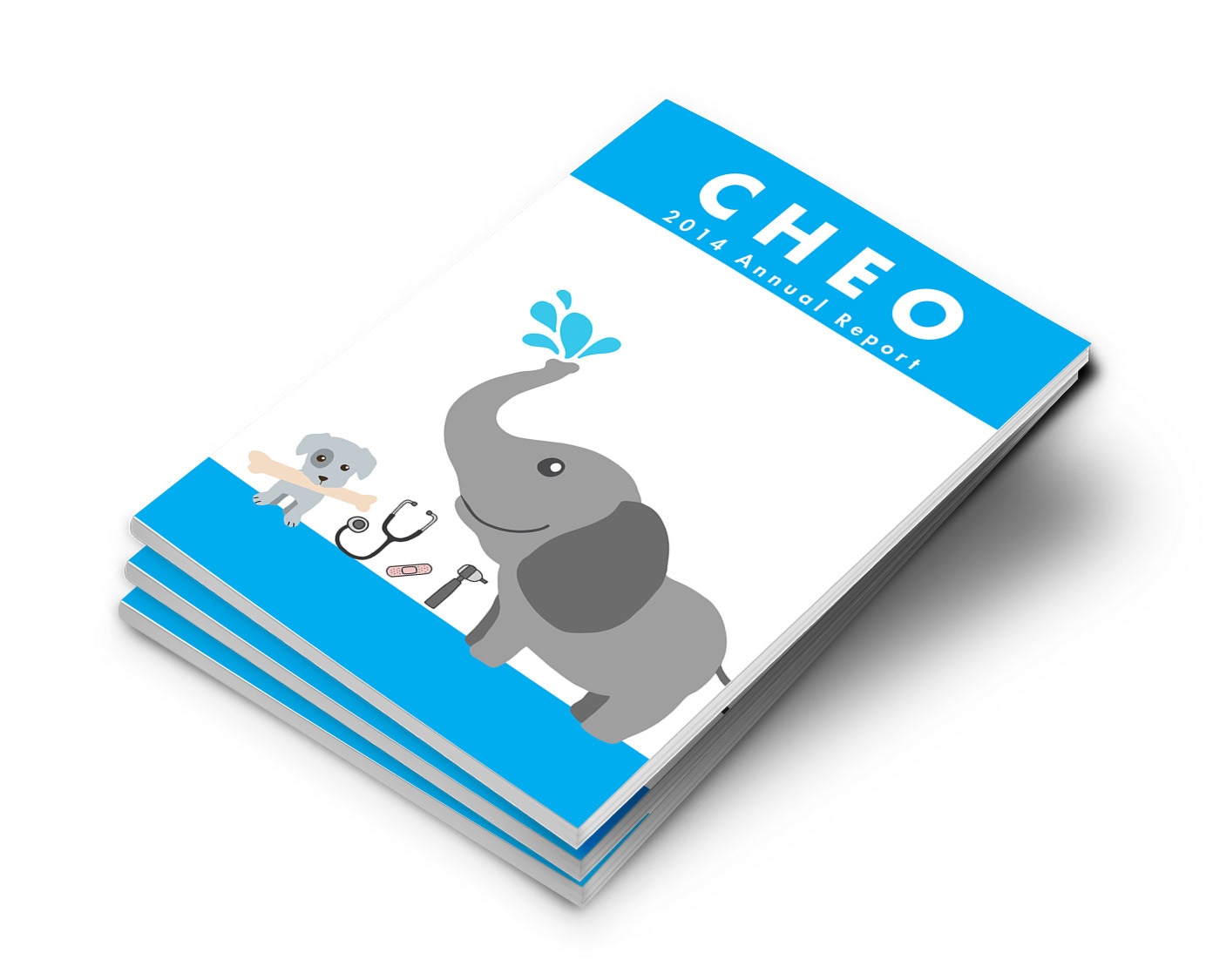 The Annual Report for CHEO is sent out to specific donors informing them of the current status and spendings of the Children's Hospital of Eastern Ontario.
The annual report unfolds like a children's story, each section is represented by a safari animal with a specialized medical outfit. The goal was to appeal to the donors inner child, and perhaps take them back to their childhood.
All the artwork was hand drawn before brought into illustrator for the addition of color. The final pieces were imported into InDesign where text was added and stylized.